Phone : +48 660 219 202
Mail : shop@vinyls-shop.com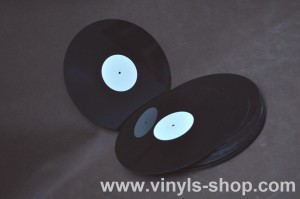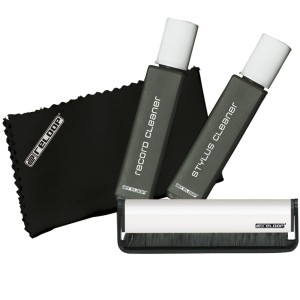 Cleaning set for CDs and cartridges
Cleaning set for CDs and cartridges in a spectacular case in practice - including: - Electrostatic brush "HIGH-Q-SERIES" gold - A cleaning cloth boards - Brush for cleaning styli - Cleaning fluid 20 ml of vinyl
Availability: a few pieces
Dispatched within: 48 hours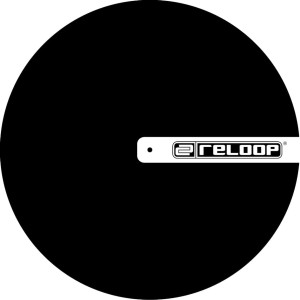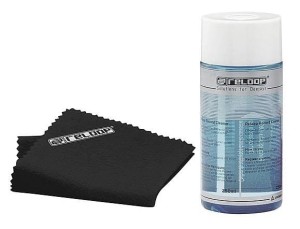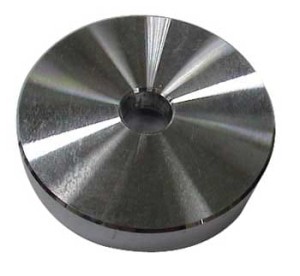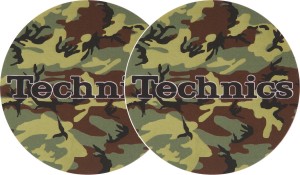 Slipmats Technics Logo - a pair
The subject of sale is one pair of high quality black slipmat with white Technics logo.
Availability: a few pieces
Dispatched within: 48 hours
Turntable cover for turntable type Technics model 1210 / 1200
The Decksaver is a dust cover for the 1210/1200 Technics turntable, specially designed to protect your turntable from dust, dirt and sticky liquids.
The cover is made of solid polycarbonate, a highly wear-resistant plastic. This durable polycarbonate means you can use a thinner material, providing discreet, strong yet attractive protection for your devices. Special attention is paid to trimming each sheath to ensure the best possible fit and leave the cables in place.
The main features of the Decksaver Technics 1210/1200 cover are:
- Perfect fit for Technics 1210 / 1200 turntables (the length of the dust cover is unfortunately 1-2 mm shorter with Stanton ST-150 and STR8-150).
- Protects against dirt, dust, liquids and impacts.
- Centre-folded finish, colourless/transparent
Dimensions: 45,6 x 35,5 x 7,5 cm
Weight: 0,633 kg
Note: The selling price does not include the turntable shown in the pictures.
Delivery of the product within 10 days from the date the payment is credited to our account.
Availability: 0