Phone : +48 660 219 202
Mail : shop@vinyls-shop.com

Currencies :

2nd quality Stand for vinyls LP / 12"
€18.55 €15.06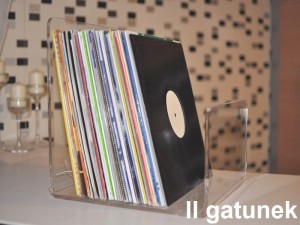 2nd quality Stand ELIT vinyls / LP / 12"
€34.69 €21.82

About shop
Eximius Kielce is a music store created with passion for several years within which we have expanded our stock to tens of thousands of records with music on CD's, vinyls, DVD's and Blu-Ray's, which we sell off the shelf and send for the second day after the payment is credited.
We conduct all sales via the Internet, confirming the purchase and sending by e-mail.
We have a large selection of albums in several categories of music such as: Electronic / Classic / Soundtrack, Trance, Goa Trance, Acid, Techno, Minimal, Hardcore, Hardstyle, Gabber, Drum & Bass, Dance, House, Italo disco, Hip hop / Rap, Reggae, Relax, Chill out and Ambient as well. Our collection includes hard to find unique and iconic CDs and vinyl albums, and also cheaper maxi-CDs with music.
There is also a possibility of importing new and used vinyl CDs, DVDs, Blu Ray discs for your order.
We are also involved in the production of music media stands. The main products we sell are vinyl / vinyls /gramophones records / analogue stands in several original designs.
In addition to our product range, we sell gramophones accessories and boxes for Maxi CD's / jewel boxes.
It is also possible to buy / purchase records by us, if you have collections for sale please contact us.
If you have any questions please send an e-mail to: winyle@znajomi.pl
We are open to suggestions regarding our shop, we are also interested in wholesale sales and purchases of CDs and vinyl discs.
WE WISH YOU A SUCCESSFUL SHOPPING EXPERIENCE: Online music shop Eximius Poland.